WHO WE ARE
We are an independent shipbroker with an approach focused on expertise rather than scale.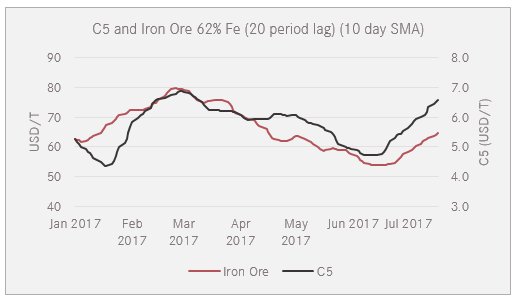 Dry weekly commnet: Trigger happy optimists beware.
Some insight into the current Capesize rally.
179 per cent. That is the increase in the Baltic Capesize Index at the time of writing month-on-month. It's a development that has sparked a flurry of optimism in various media, with owners citing the positive effect increased rates will have on asset values going forward. Yet as mentioned in this week's Market Comment section, the fundamentals driving this apparent demand for tonnage is not immediately apparent, and is something that is worth looking into.