WHO WE ARE
We are an independent shipbroker with an approach focused on expertise rather than scale.
Oil weekly comment:
Venezuela's crisis shaping the oil market
The crude oil output of the oil-dependent country hit a 28-year low earlier this month, having fallen below 2 Mn bpd. This is the lowest level in nearly three decades, according to Opec's recent reports.
The timing is extremely bad for Venezuela, with the country's economy in crisis and the socialist government struggling to pay back its foreign debt. The government's efforts have been to renegotiate its debt with creditors to avert a default. Russia agreed with restructuring USD 3.15 Bn of sovereign debt, which allowed Caracas to meet obligations to third-party creditors. Venezuela has already been declared in default by ratings agencies on many of its international bonds, worth more than USD 60 Bn overall.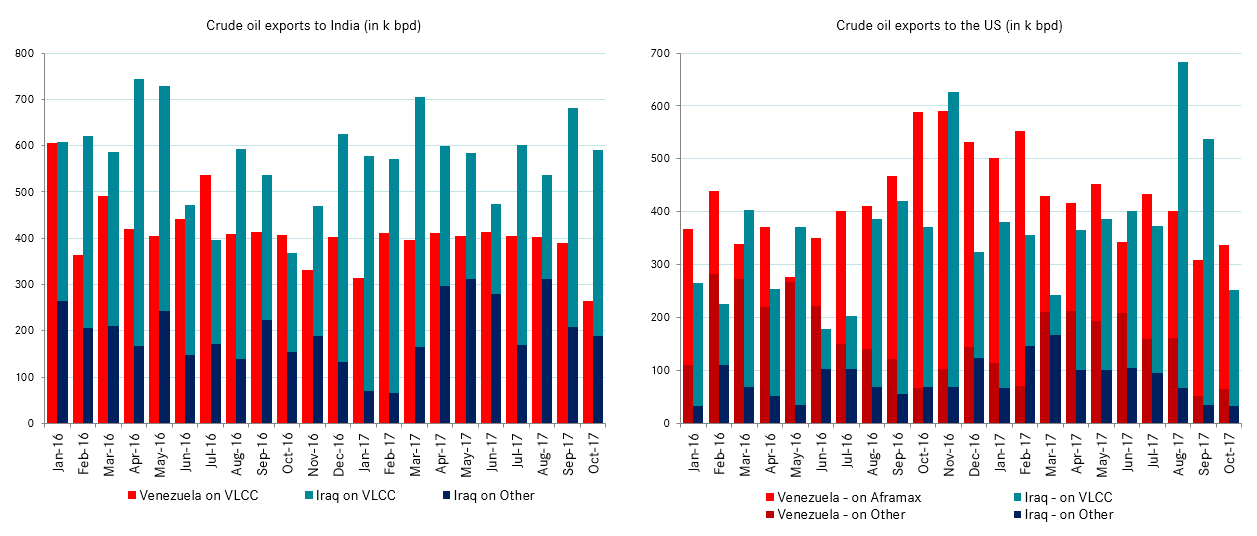 Please click here to view the rest of the report.
Our locations

Floor 44
The Leadenhall Building
122 Leadenhall Street
London EC3A 8EE

T +44 (0)203 142 0100

View full office info

LONDON

Dry Cargo

LNG

Research

S & P

Tankers

Newbuilding

Finance

Valuations


Floor 44
The Leadenhall Building
122 Leadenhall Street
London EC3A 8EE

T +44 (0)203 142 0100

View full office info

SINGAPORE

MELBOURNE

PERTH

SYDNEY


1st Floor
64 Alexander Street
Crows Nest, NSW 2065
Australia

T +61 299 378 800

View full office info

SEOUL

HONG KONG

HOUSTON


Marco Polo Parkside Building 1005,
Anli Road No. 80,
Chaoyang District,
Beijing, China, 100101

View full office info

BEIJING


Marco Polo Parkside Building 1005,
Anli Road No. 80,
Chaoyang District,
Beijing, China, 100101

View full office info


Augusto Leguia Norte 100
Office 710
Las Condes
7550155 Santiago
Chile

T +56 22 352 7100

View full office info

SANTIAGO


Augusto Leguia Norte 100
Office 710
Las Condes
7550155 Santiago
Chile

T +56 22 352 7100

View full office info